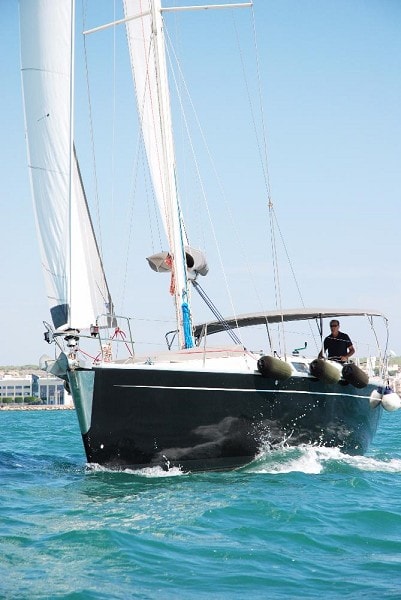 WHAT DO WE DO?
CRUISE SAIL PERFECTION:
This course is indicated for those who have taken a course with a sailing school or have a minimum level of navigation. To improve the knowledge, the number of registered persons will be limited to 6 people, adults only. It is ideal for all nautical graduates who want to improve their knowledge.
INTENSIVE CRUISE SAIL:
Sailing classes during the entire Friday and Saturday and Sunday morning in the bay of Santa Pola.
It is also aimed at those who have a nautical qualification or experience and want to practice sailing. We adapt to the level you have and we assure you that you will leave with something new learned.
SAILING PRACTICES PRACTICES (PNB and PER).
The current regulations establish that to be able to govern a sailing boat you must carry out navigation practices and provide a certificate from an approved school of having carried out the navigation practices stipulated by law.
These practices are mandatory to be able to govern a sailboat, the current legislation establishes that they must last 16 hours, we distribute them in two 8-hour days. They take place on the Sun Odissey 43 with a certified instructor from the Santa Pola Sailing School.
CROSSING THREE ISLANDS
Years ago this route was done in a high-altitude regatta, we will do the same route sailing and performing night guards. It is a hard journey when sailing, at night we will have to sail with the wind that blows.
There will also be a rotation of positions, everyone will take the wheel and perform all the maneuvers.
WHEN?
Consult courses in 2020.
Other information:
Usually it's in Spanish.
This course will be held as long as there is a minimum of 3 people.
CONTACT:
More information calling: + 34 67 66 00 792 or by email HERE