3 reasons to come to Spain in Holy Week 2020.
There are traditions, parties and rest!
Holy Week is a tradition that is lived in Spain with a lot of religious fervor, but also with joy and emotion because people actively participate in parties, processions and parades. If you are thinking of taking a few days to rest, come to Spain at Easter, there is much to do !:
We give you three reasons to visit Spain during Holy Week, which this year is celebrated between April 5 and 12: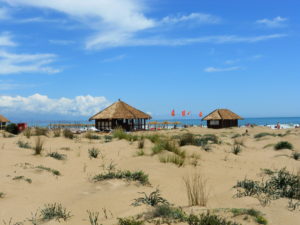 1) The weather will be very good, especially on the Costa Blanca. Spring is almost magical on the peninsula, because temperatures can reach 21 degrees. As the days get longer, with more than 10 hours of light, the terraces and beaches become great places to share with family and friends.
2) There are several non-working days during the week. As it is a national holiday, many events are celebrated throughout the Spanish geography: in Seville the processions are famous, monumental and live with great solemnity; in Elche thousands of leaves are shaken in the palm parade and in Albacete people vibrate with the sound of drums. As the cities turn to the holiday it is also possible to visit the museum
3) It is the beginning of the nautical season and therefore, the ideal time to go sailing. Those who already know Alicante at Carnival, during Holy Week can rent a boat, schooner or luxury yacht to visit new corners of the province. And there are possibilities for all budgets! Sea lovers can also go out in semi-rigid, jetski or board a passenger boat towards Tabarca Island. Or stay on the shore and fish in one of the beautiful coves of Javea, attend a concert and practice outdoor sports … There are plans for everyone!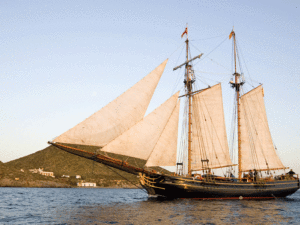 Whether you are in Spain or abroad, Holy Week is time to pause and get out of the routine.
Are you ready to enjoy the Mediterranean on the holidays of April?
Reserve now! Spain awaits you.
Spanish text writer:
Teresa De Vincenzo
www.redactotexto.com
Company contact:
Orsi Oletics
CEO Disfruta Mediterráneo