Discover Santa Pola –  A one of a kind place for sailing, exploring or simply relaxing. You decide how best to enjoy your stay.
There is a Mediterranean town, south of Alicante and just 10 kilometres from "El Altet Airport" that has it all: beaches where you can do water sports, hiking trails to explore and holiday accommodation ideal for relaxing.  Can you  guess the place?
It's Santa Pola. Let us tell you what it has to offer its visitors.
The sea is this tourist fishing town's main attraction. Its 11 kilometre coastline is full of sand beaches and clear blue waters, perfect for relaxing in the sun. Its bay is protected which makes it ideal for nautical activities like diving, sailing, windsurfing and  kite surfing.
If what you are looking for is a little sailing in the open sea, you can rent a boat in Santa Pola. They are available with or without a skipper depending on the size of the boat and the area you wish to explore. Boat rentals in Santa Pola range from boats that do not require you to have a license to luxury yachts. Which do you prefer?
Swing by Santa Pola's "Club Náutico" or "Marina Miramar" which are located alongside each other in the centre of town. Both sailing clubs are equipped with modern technology and have sailboats that can be rented for days, weekends or a week. You will most likely get a seasonal discount on your rental.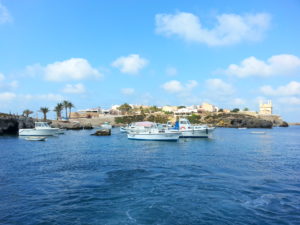 Ten minutes away from Santa Pola there is a Mediterranean marine reserve called Isla Tabarca. You can get to the  island via water taxi (one every hour) or you can rent a motorboat and go on your own.
Should you prefer to stay on land, put on your walking shoes and explore Santa Pola's "Parque Natural de las Salinas".
Within its 2, 470 hectares there are hiking routes full of wild flora and fauna and trails, pine woods and caves that  are part of its natural heritage. Come see for yourself.
If you choose Santa Pola as your holiday destination you can rent an apartment with or without a swimming pool or a house
(for larger families). Simple or luxurious, accommodation is located in quiet areas, near the beach.
Keep in mind that Santa Pola is a fishing town which is ideal if you want to see its fishermen at work or want to buy fresh fish or seafood. Its promenade is a meeting point for friends and a perfect place to take a stroll and enjoy the  sunset.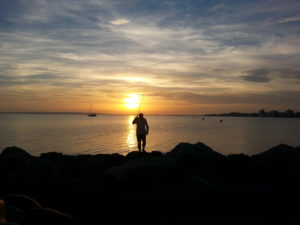 Santa Pola in Costa Blanca awaits you.
Ready for your adventure in Santa Pola?
Spanish text writer:
Teresa De Vincenzo
www.redactotexto.com
Contact of the company:
Orsi Oletics
info@disfrutamediterraneo.com