Summer is here!
Three reasons to visit Mallorca and sail along its coast from June to September
Summer is here – 93 glorious days (June 21st– September 23rd) to enjoy yourself while cruising the Mediterranean.  Where shall we start?
Want to visit one of the most sought – after destinations for sea lovers, the largest and most populated Balearic island, birthplace of tennis champion Rafa Nadal and a wonder of clear blue waters and white sand? Then off to Mallorca we go!
Visitors are captivated by the island's natural beauty. During the summer, there are a variety of boat rental options to explore Mallorca's more than 500-kilometre coastline.
Hop on board!
Mallorca, also known as the "jewel of the Mediterranean", is a must for sea lovers for the following three reasons: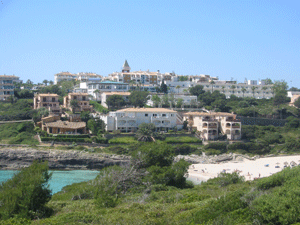 Its impressive coast
Coves, beaches, cliffs, capes and bays are part of Mallorca's diverse coastline, all worth visiting on a shore or sailboat. The most recommended sites include: Cabrera, la bahía de Alcudia, Sa Calobra, Porto Cristo, Cala Ratjada, Puerto  Sóller and Cala Pi. Make sure to check weather forecasts beforehand so that you are able to anchor safely before dark and confirm if permission to stay overnight is required.  Places to anchor include: Porto Petro, Cala Figuera, Cala Llombards and Cala Portals, among others.
Its ports, marinas and charter options
There is a wide range of boat rental options and safe, high-quality port facilities on the island. You can find offers on motorboats and luxury yachts of up to 40 metres in length (with or without skipper) for groups of all sizes. There are up to 40 marinas in Mallorca, mooring options at yacht clubs and a variety of fishing ports.
Its water sports
Mallorca is the ideal place to spend time on and in the water. Canoeing, kayaking, scuba-diving, sailing, surfing, kitesurfing and windsurfing are just some of the sports and activities available on the island. It is also the perfect place for those interested in learning –there are a number of schools which offer courses and lessons on water in incredible locations.
Ready to plan your sailing route and discover the beauty of the Mediterranean?
Let´s set sail to Mallorca!
Spanish text writer:
Teresa De Vincenzo
www.redactotexto.com
Company contact:
Orsi Oletics
info@disfrutamediterraneo.com